Ben Chappell
---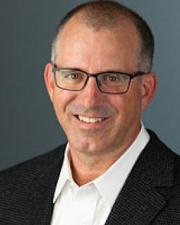 Professor, American Studies
Contact Info
213 Bailey Hall
1440 Jayhawk Blvd.
Lawrence, KS 66045
---
Biography
—
Trained as a musician and anthropologist, Ben Chappell works as an ethnographer and interdisciplinary scholar. His current research areas include Mexican American studies, vernacular cultural production and neoliberalism.
Education
—
Ph.D. in Anthropology, University of Texas at Austin, 2003, Austin, TX
M.A. in Anthropology, University of Texas at Austin, 1998, Austin, TX
B.A. in Music and Peace Studies, Bethel College, 1993, North Newton, KS
Teaching
—
Prof. Chappell's teaching efforts focus on the graduate program and core requirements in the AMS major.
Teaching interests:
Ethnography
Cultural Studies
Theory
U.S. in Global Context
American Identities
Selected Publications
—
Books
Santillán, Richard, Gene T. Chávez, Rod Martínez, Raymond Olais, and Ben Chappell. 2018. Mexican American Baseball in Kansas City. Charleston, SC: Arcadia.
Chappell, Ben. 2012. Lowrider Space: Aesthetics and Politics of Mexican American Custom Cars. Austin: University of Texas Press.
Book Chapters
Chappell, Ben. 2016. "The Borders the Cross Us: Ethnographic Sensibilities for Transnational American Studies." In Approaching Transnational America in Performance, edited by Birgit Bauridl and Pia Wiegmink. Peter Lang.
Chappell, Ben. 2016. "Lowrider Publics: Aesthetics and Contested Communities." In The Routledge Companion to Latina/o Popular Culture, edited by Frederick Aldama, 267–78. London/New York: Routledge.
Chappell, Ben. 2014. "Barrio Metaxis: The Ambivalent Aesthetics of Lowrider Cars." In Vehicles: Cars, Canoes, and Other Metaphors of Moral Imagination, edited by David Lipset and Richard Handler. Oxford/New York: Berghahn.
Chappell, Ben. 2009. "Ordinary Exceptions: The Violence of Threat Governmentality." Book Chapters. In Shifting Positionalities: The Local and International Geo-Politics of Surveillance and Policing, edited by María  Amelia Viteri and Aaron Tobler, 124–36. Cambridge, UK: Cambridge Scholars Publishing.
Chappell, Ben. 2008. "Lowrider Style: Cultural Poetics and the Politics of Scale." In Cultural Studies: An Anthology, edited by Michael Ryan, 634–45. Malden, MA: Blackwell.
Review
Chappell, Ben. 2013. "Lowriders." Edited by Ilan Stavans. Latino Studies. New York: Oxford University Press.
Other
Chappell, Ben. 2015. "The Nature and Meaning of Research in American Studies (.pdf)." American Studies Association White Papers. American Studies Association.
Selected Presentations
—
Chappell, B. (11/17/2019). Google's Lowrider, the Jokers, and the Conquest of the Eastside. American Anthropological Association/Canadian Anthropology Society. Vancouver, British Columbia, Canada
Chappell, B. (11/7/2019). Strategies for Survival and Success in the Academic Job Market. American Studies Association. Honolulu, HI
Chappell, B. (5/30/2019). Mexican American Fastpitch: Vernacular Sport, Utopian Performance, and Cultural Citizenship in Mid-América. Cultural Studies Association. New Orleans, LA
Chappell, B. (6/28/2018). Everything can be Counted, Nothing can be Known: Neoliberalism and Knowledge Production. 10th anniversary conference, Regensburg European American Forum. University of Regensburg, Germany
Chappell, B. (2/14/2018). Layered Memory and Contested Value: Popular Aesthetics in a Mexican American Barrio. Capitalism and the City series. Free University of Berlin